---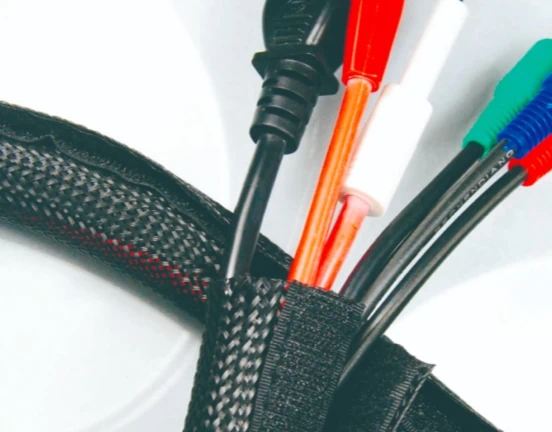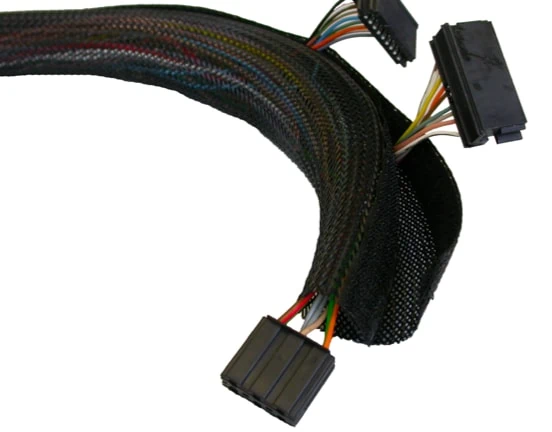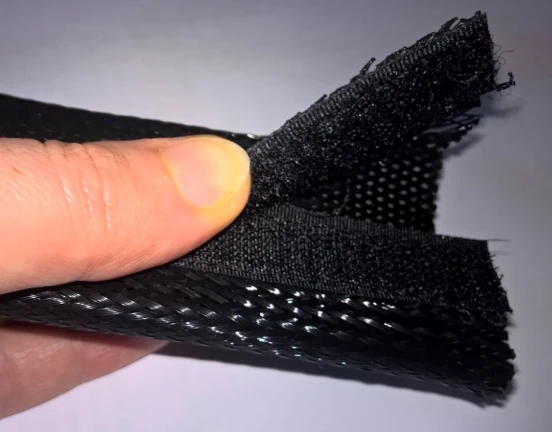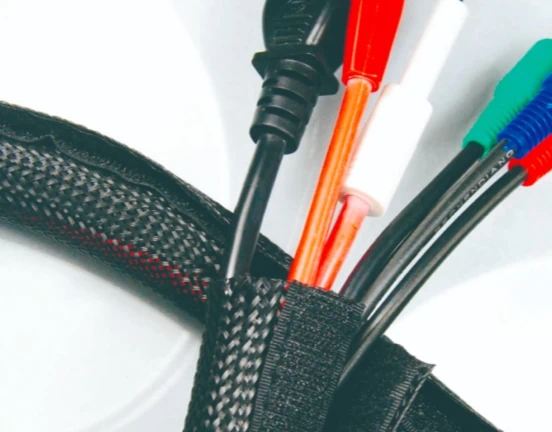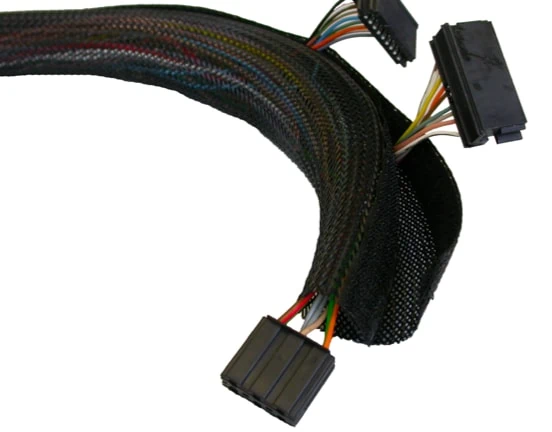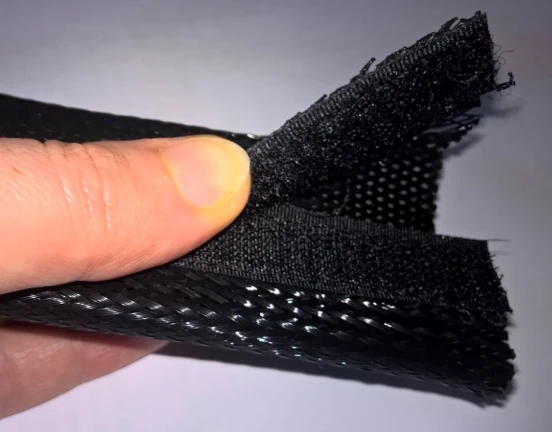 Actions
WAB-HL is flexible, halogen-free polyester braided wrap with hook and loop closure. It offers good abrasion and cut-through protection, is easy to install and doesn't require an open end for application. It has a continuous operation temperature up to 150°C and is available in black up to 51mm as standard and can be cut as required.
This self-extinguishing PET braided sleeve with hook and loop closure eliminates spot taping and allows easy access for inspection, rework or replacement of components. It is easily installed on existing applications restricted by breakouts and large end fittings. As with standard PB/PG PET monofilament braid, it is ideally suited to a vast range of applications including the mechanical protection and bundling of wire, cables, hoses and flexible pipes in all industries even in harsh environments. It is flexible, highly abrasion/cut and chemically resistant. Being a braided jacket, it also provides lightweight protection that will not trap heat or moisture.
Technical Data
---
Operating Temperature: -50°C-+ 150°C
Flame Retardant: Yes
Colours:
Sizes: 13 - 64
Packing: Coils, cut to length
Approvals: VW-1, RoHS compliant
Applications / Industries:

General
Commercial
Electrical
Electronics
Industrial
Mechanical
Properties
Typical Values
Test Methods
General
Operating Temperature
-50°C - + 150°C (H & L -20°C - + 95°C)
Melt temperature
250°C
Monofilament thickness
0.25mm
Thermal
Flammability
Pass
VW-1
Chemical
Chemical resistance
Unaffected by most chemicals
Toxicity
Halogen free
Opacity
Low smoke density
Free Artwork service
As part of the fully comprehensive print process, we offer a free artwork service.
Enquire Now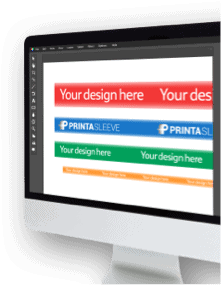 Cable Identification Service
We offer a complete service based on our many years of experience and development in this highly specialised field.
Enquire Now