---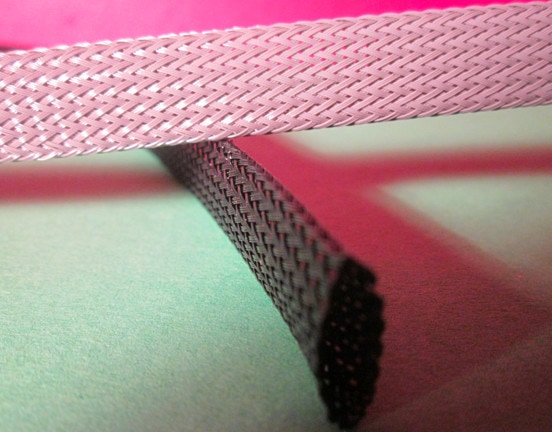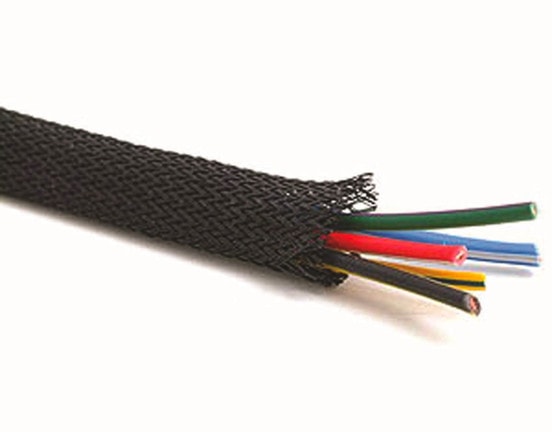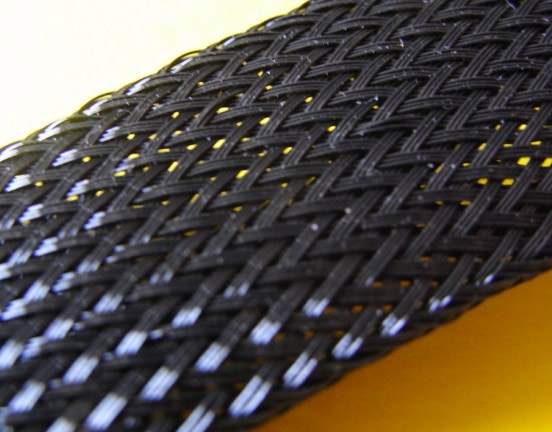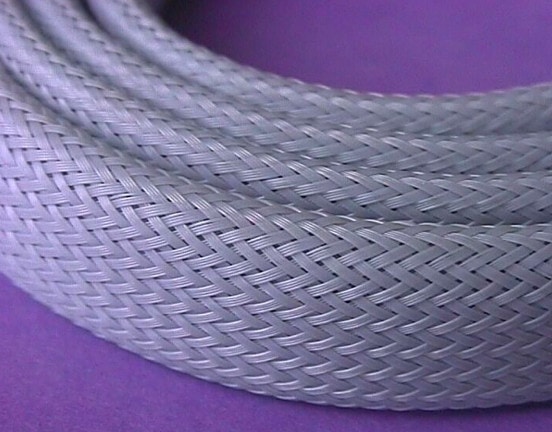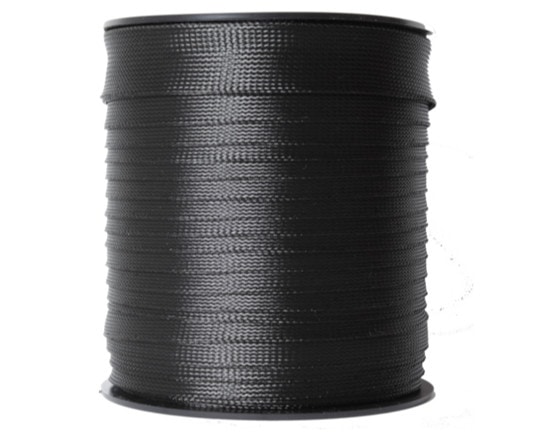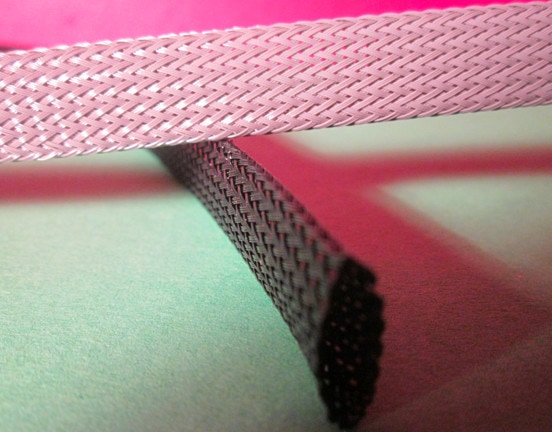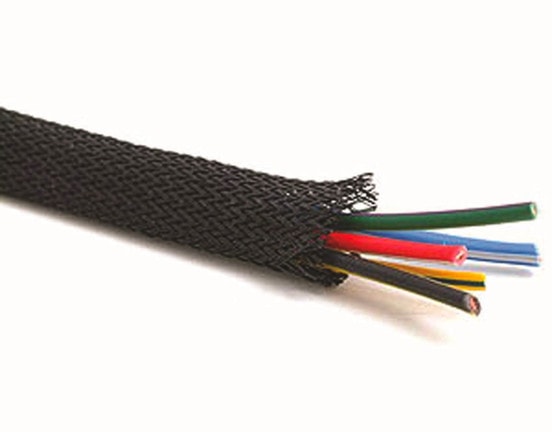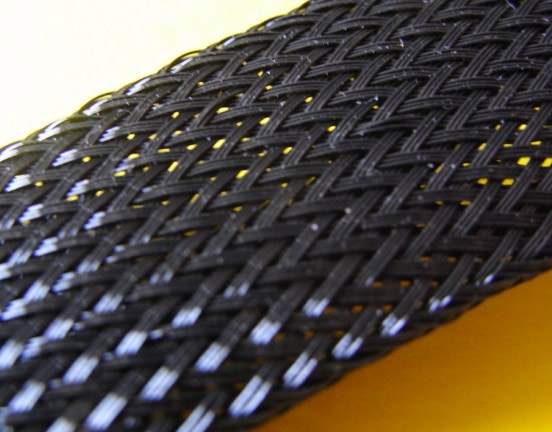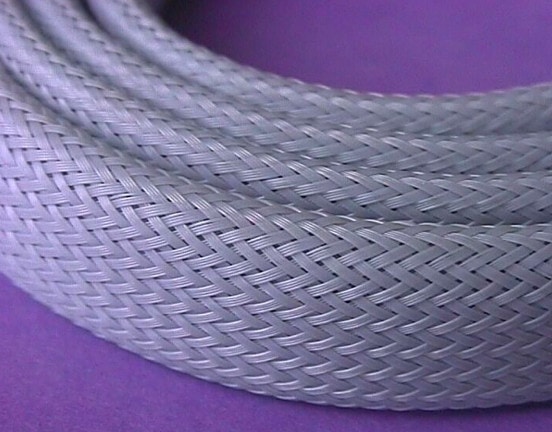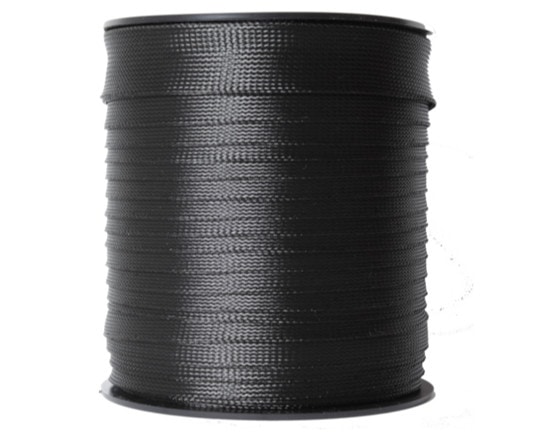 Actions
PB/PG is a flexible, zero halogen, 0.22mm PET (polyethylene terethalate) monofilament expandable braided sleeve valued for its mechanical protection, chemical resistance, tensile and strengthening properties. It is available in black and grey, has a continuous operating temperature of -50° – +150°C and comes in 16 sizes ranging from 3mm to 100mm and can be cut as required.
This expandable braided sleeve is ideally suited to a vast range of applications including the mechanical protection and bundling of wire, cables, hoses and flexible pipes in all industries including harsh environments. It is flexible, highly abrasion/cut and chemically resistant and readily expands over irregular shapes and bends before retracting. Being a braided jacket, it also provides lightweight protection that will not trap heat or moisture. Alongside these properties, it is also valued for its ease of application and the fact that few sizes are required to cover a large number of different applications.
Technical Data
---
Operating Temperature: -50°C-+ 150°C
Flame Retardant: Yes
Colours:
Sizes: 3 - 100
Packing: Reels, mini-reels, mini-packs, cut to length, cut sleeves
Approvals: RoHS Compliant, UL approval on request
Applications / Industries:

General
Commercial
Electrical
Electronics
Industrial
Mechanical
Automotive
Properties
Typical Values
Test Methods
General
Operating Temperature
-50°C - + 150°C
Melt temperature
250°C
Monofilament thickness
0.22mm (0.25mm for 75 & 100mm dia)
Physical
Tensile Strength
100 000psi
Thermal
Flammability
Halogen free
Limited Oxygen Index
-34%
Limited Oxygen Index
-34%
Chemical
Chemical resistance
Resistant to most chemicals including automotive fluids
Fungus resistance
Open structure doesn't retain moisture and support mould growth
Toxicity
Halogen free
Opacity
Low smoke density
Free Artwork service
As part of the fully comprehensive print process, we offer a free artwork service.
Enquire Now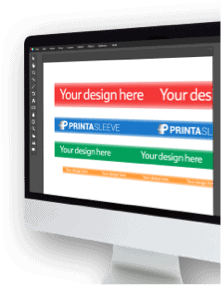 Cable Identification Service
We offer a complete service based on our many years of experience and development in this highly specialised field.
Enquire Now