---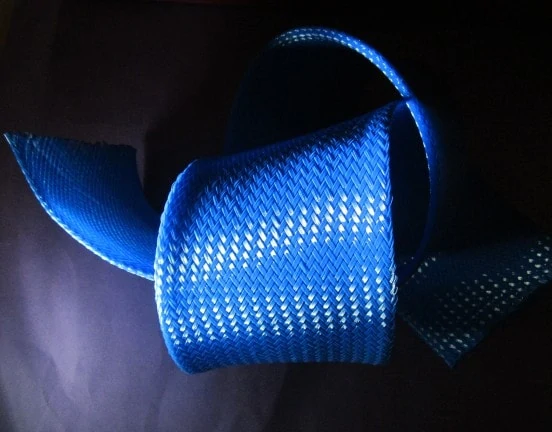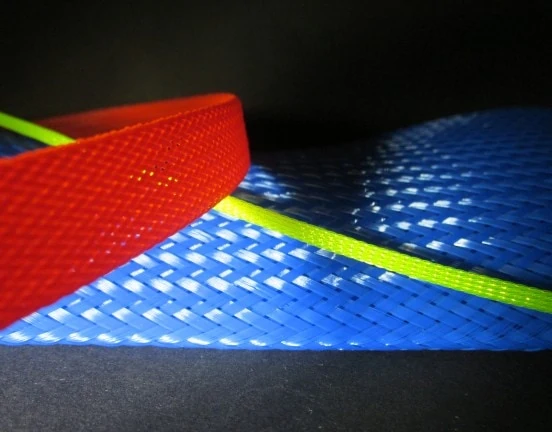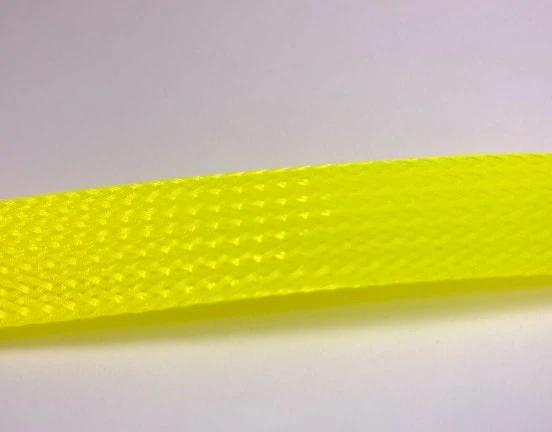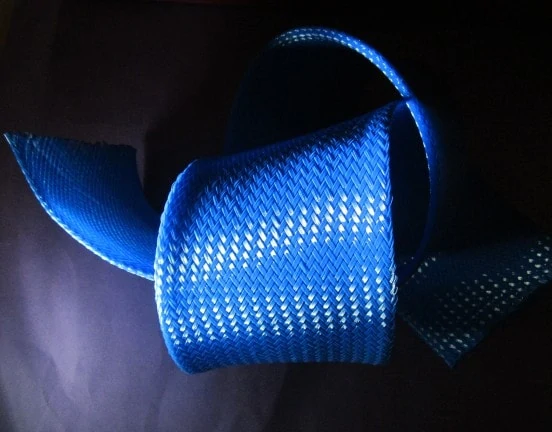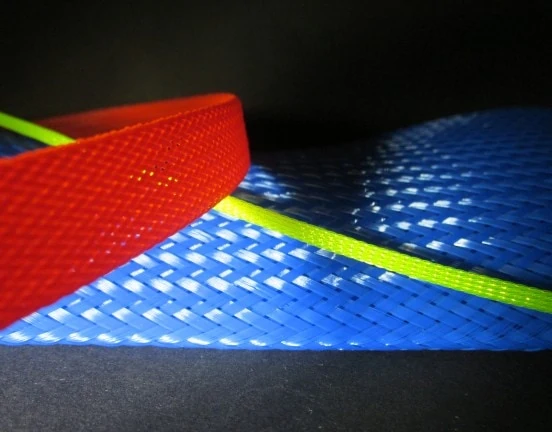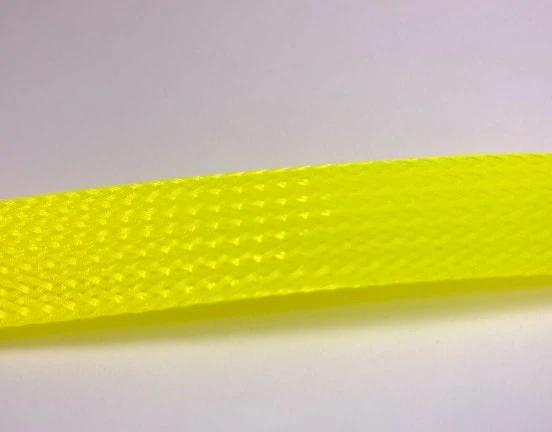 Actions
PCN is a flame retardant polyester expandable braided jacket available in a range of 7 high density colours and sizes from 3mm up to 50mm as standard and can be cut as required.  It is used in various industries and home projects for wire and cable organisation and protection as well as branding, identification and colour coding.
This expandable braided sleeve is a lightweight, easy to apply covering that doesn't trap heat or moisture, and can improve overall airflow to increase cooling capabilities of components. It is manufactured from a thicker 0.25mm PET monofilaments allowing for a vibrancy of colour and the fact that it readily expands makes installation efficient even over large diameter transitions and around bends. It also means fewer sizes fit a greater number of applications. Once installed, PCN retracts resulting in a smooth, close fitting sleeve. Popular applications include in the manufacture of audio and other leads/cables, modding and lighting components as well as more standard industrial applications. Other grades of coloured PET braid are available on enquiry.
Technical Data
---
Operating Temperature: -50°C-+ 150°C
Flame Retardant: Yes
Colours:

Red,
yellow,
white,
Blue,
Green,
Orange,
Violet,
Other colours available upon request

Sizes: 3 - 50
Packing: Reels, mini-reels, mini-packs, cut to length, cut sleeves
Approvals: UL approved, RoHS Compliant
Applications / Industries:

General
Commercial
Electrical
Electronics
Industrial
Mechanical
Automotive
Properties
Typical Values
Test Methods
General
Operating Temperature
-50°C - + 150°C
Melt temperature
240°C
Monofilament thickness
0.25mm
Thermal
Flammability
Self -extinguishing, V-2
FMVSS 302, UL94 on compound
Chemical
Chemical resistance
Unaffected by most chemicals
D47 1924
Toxicity
Halogen free
Opacity
Low smoke density
Free Artwork service
As part of the fully comprehensive print process, we offer a free artwork service.
Enquire Now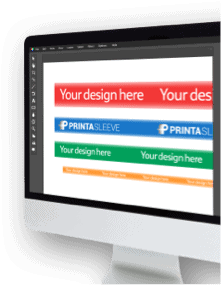 Cable Identification Service
We offer a complete service based on our many years of experience and development in this highly specialised field.
Enquire Now