---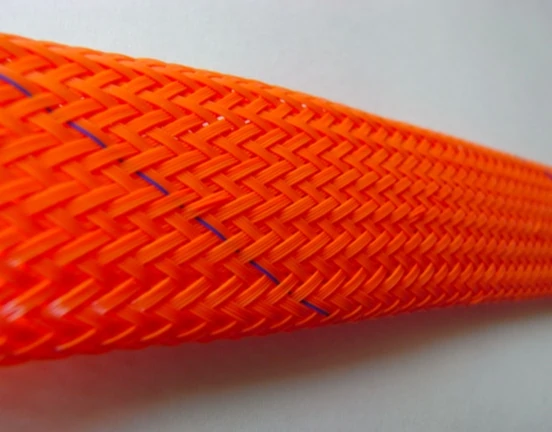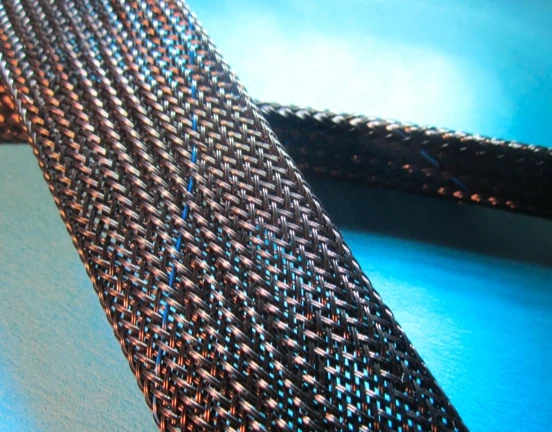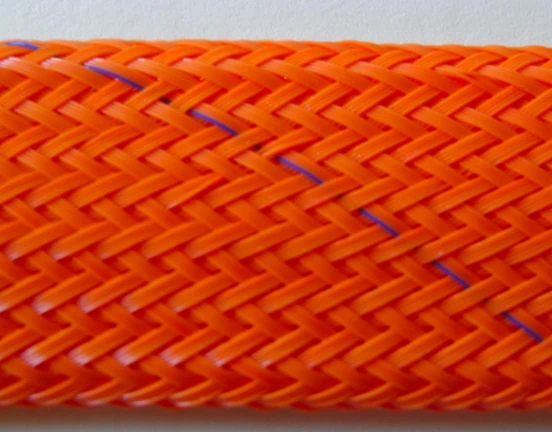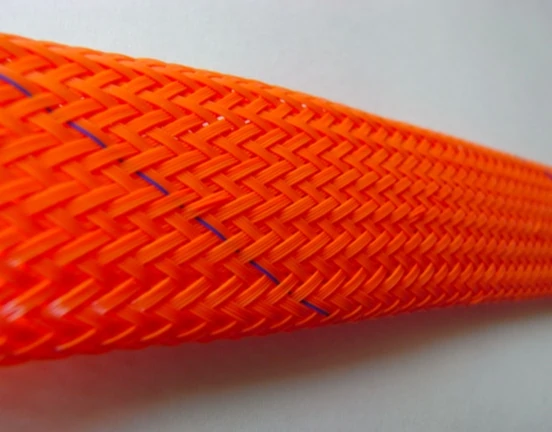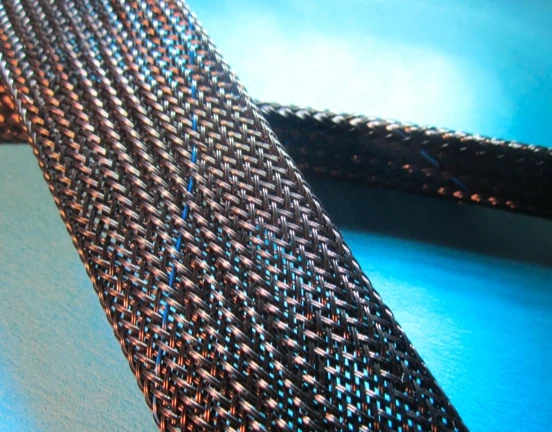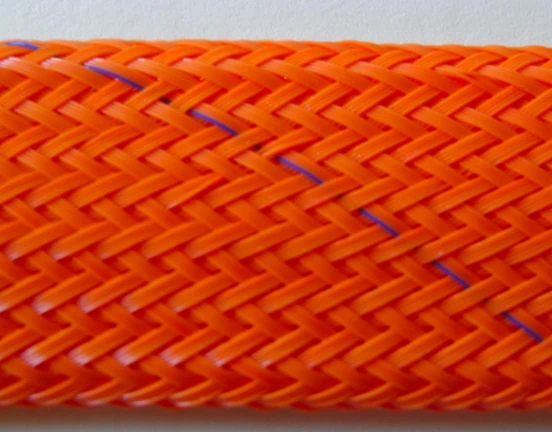 Actions
MEGA500 is an expandable Megamide braided sleeve valued for its resistance to high temperatures. It has a constant working temperature of -40°C to + 170°C, withstands short-term peaks of 230°C and a melting point of 260°C. It is available in black and grey in sizes up to 70mm supplied diameter as standard. It can be cut as required.
This braided jacket is ideal for rigorous mechanical applications where resistance to heat and self-extinguishing characteristics are also a consideration. Exposure of Megamide to a naked flame under test conditions shows that it conforms to current aeronautic standards for electric cables. It is often used in scientific, electronic, electrical and telephonic equipment as well as in television, aviation and marine industries. MEGA500 is available in several colours as well as the standard grey and black. This particular 0.25mm monofilament grade is especially recommended for aviation cable and for electrical cabinet cabling. Other grades of Megamide are also available on enquiry.
Technical Data
---
Operating Temperature: -40°C-+170°C
Flame Retardant: Self-extinguishing
Colours:

Black,
Other colours available upon request

Sizes: 3 - 70
Packing: Reels, mini-reels, mini-packs, cut to length, cut sleeves
Approvals: Ul approved, RoHS Compliant
Applications / Industries:

Electrical
Electronics
Industrial
Mechanical
Automotive
Military-defence
Aerospace
Marine
Mass-transit
Offshore
Properties
Typical Values
Test Methods
General
Operating Temperature
-40°C - + 170°C
Melt temperature
255°C
Monofilament thickness
0.25mm
Physical
Specific gravity
1.13kg/dm³
DIN 53479
Water absorption
at 23°C, 50% immersion 2.8%, full immersion 8.5%
Thermal
Flammability
Pass
UL94 V2
Chemical
Chemical resistance
Unaffected by most chemicals
Oxygen Index
27%
ASMT D 2863
Toxicity
Halogen & phosphorus free
Opacity
Low smoke density
Free Artwork service
As part of the fully comprehensive print process, we offer a free artwork service.
Enquire Now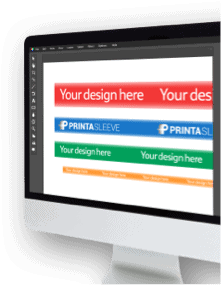 Cable Identification Service
We offer a complete service based on our many years of experience and development in this highly specialised field.
Enquire Now