---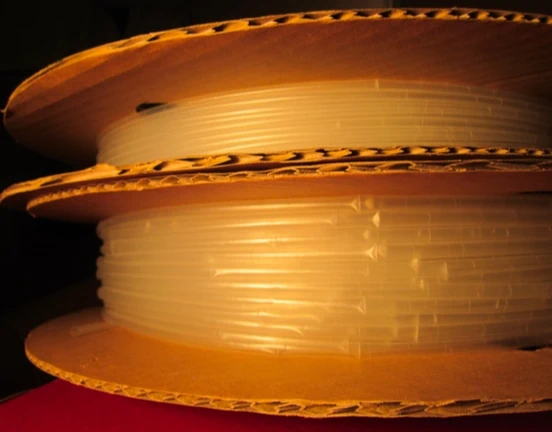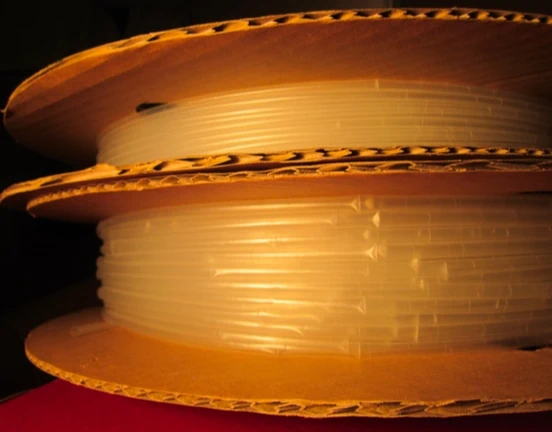 Actions
Printasleeve HSK is an extremely tough, high temperature, thin wall polyvinylidene fluoride (PVDF) heatshrinkable sleeve. It has a 2:1 shrink ratio, continuous operating temperature of up to 175°C and excellent resistance to fuels, solvents and chemicals. Available in transparent or black up to 25.4mm ID as standard, it can be cut and printed as required.
This equivalent to Kynar® is a semi-rigid tube which has an operating temperature of 175°C and can withstand temperatures of over 300°C for short periods. It has superior cut-through and abrasion resistance and offers excellent resistance to most fuels, chemicals and solvents. It is favoured in high temperature applications for strain relief, chemical resistance as well as mechanical and abrasion protection. We offer a range of printing and cutting services on this tough, high temperature tube also making it perfect for identification, branding and marking requirements.
Technical Data
---
Shrink Ratio: 2:1
Shrink Temperature: 170°
Operating Temperature: -55°C - + 175°C
Flame Retardant: Yes
Colours:
Sizes: 1.2 - 25.4
Packing: Reels, 1.2 metre lengths, cut to length, cut sleeves
Print: Yes, full range of text and logos
Approvals: AMS-DTL-23053/8, DEF STAN 59-97, VG95343 Pt 5, UL VW1, RoHS Compliant
Applications / Industries:

General
Commercial
Electrical
Electronics
Industrial
Mechanical
Automotive
Military-defence
Aerospace
Properties
Typical Values
Test Methods
General
Operating Temperature
-55°C - + 175°C
Shrink temperature
170°C
Shrink Ratio
2:1
Physical
Tensile Strength
35MPa min
IEC 60684-2 Cl19.1 & 19.2
Ultimate elongation
150% min
IEC 60684-2 Cl19.1 & 19.2
Water absorption
0.5% max
Thermal
Heat shock (4hrs)
at 300°C, no dripping, cracking or flowing
IEC 60684-2 Cl6
Heat ageing (168hrs)
at 200°C, tensile 15MPa min, elongation 75% min
Electrical
Dielectric strength
32kV/mm min
Chemical
Copper corrosion
No corrosion
IEC 60684-2 Cl36
Fluid resistance
Excellent, tensile 25MPa min, elongation 150% min
IEC60684-2 Cl36, 19.1 & 19.2
Oxygen Index
Tensile 35MPa min, elongation 150% min
ISO 846 meth. B, IEC 60684-2 Cl19.1 & 19.2
Free Artwork service
As part of the fully comprehensive print process, we offer a free artwork service.
Enquire Now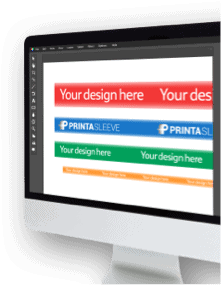 Cable Identification Service
We offer a complete service based on our many years of experience and development in this highly specialised field.
Enquire Now