---
SGS is a halogen-free silicone coated heat treated glass braided sleeve with a continuous operating temperature from -70°C to +235°C. It withstands short-term peaks up to 300°C, is a class 200 insulating sleeve and available in several voltage grades. It is supplied in sizes up to 20mm as standard.
This extremely flexible, silicone rubber coated fibreglass braided jacket is self-extinguishing to VW-1 and offers excellent resistance to oils, fluids and many chemicals. Its thermal and electrical insulating properties make it ideal for applications operating at high temperature with thermal overcharges such as incandescent lamps and domestic appliances. It is also frequently used in wire harnesses, transformer leads, power supplies, motor coil and heater leads. We also supply knitted silicone coated sleeving on enquiry.
Technical Data
---
Operating Temperature: -40°C-+235°C
Flame Retardant: Self extinguishing VW-1
Colours:

Black,
White,
Red-Brown,
Other colours available upon request

Sizes: 0.5 - 20
Packing: Reels, cut to length, cut sleeves
Approvals: IEC 60684-3, UL approval, RoHS Compliant
Applications / Industries:

General
Commercial
Electrical
Electronics
Industrial
Automotive
Properties
Typical Values
Test Methods
General
Operating Temperature
-40°C - + 235°C
Physical
Mechanical resistance
Good abrasion resistance
Thermal
Flammability
Self extinguishes, halogen-free
IEC 60684 Pt2 Cl26 meth. B, UL 1441
Thermal Classification
Class 200
Heat shock (4hrs)
7 days at 265°C, 60 days @ 235°C no visible cracking, or detachment or discolouration of coating
UL 1441
Low temperature flexibility (4hrs @ -55°C)
at -40°C, no visible cracking or detachment of coating
IEC 60684 Pt 2 Cl 14
Electrical
Dielectric strength
2.5, 4.0 & 7.5kV
Chemical
Chemical resistance
Compatible with most insulating varnishes and transformer oils
Free Artwork service
As part of the fully comprehensive print process, we offer a free artwork service.
Enquire Now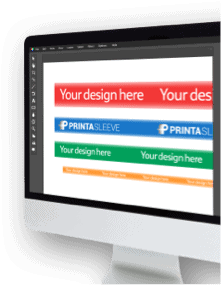 Cable Identification Service
We offer a complete service based on our many years of experience and development in this highly specialised field.
Enquire Now