---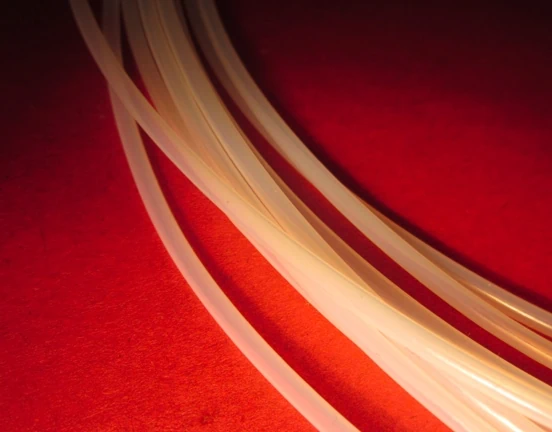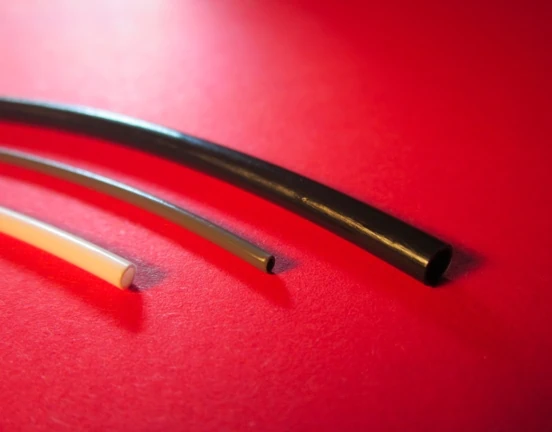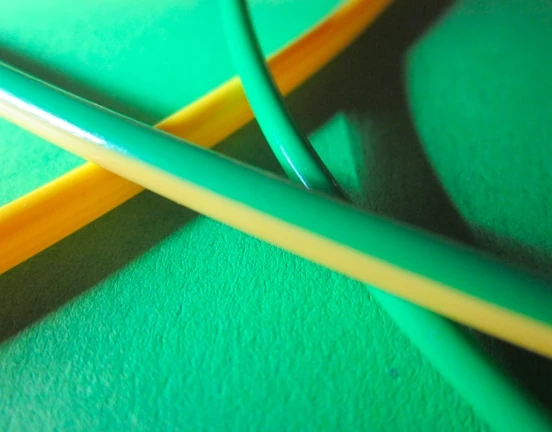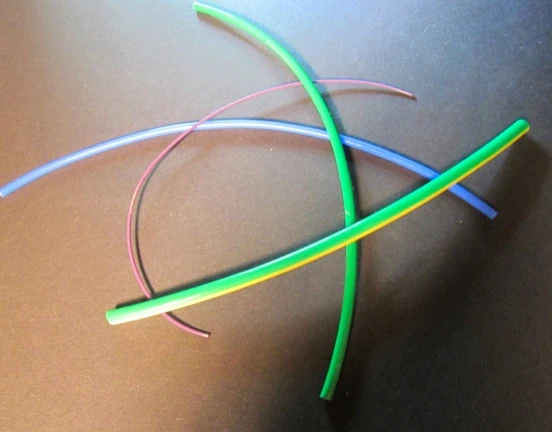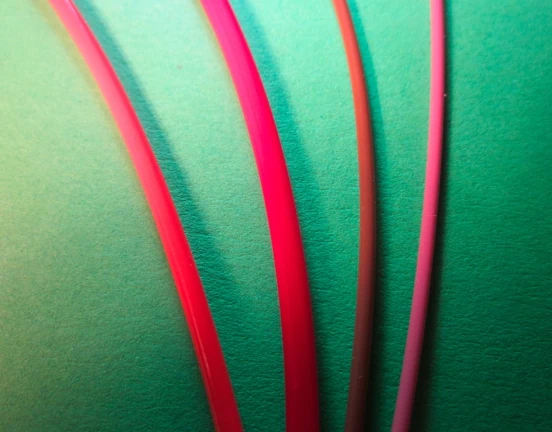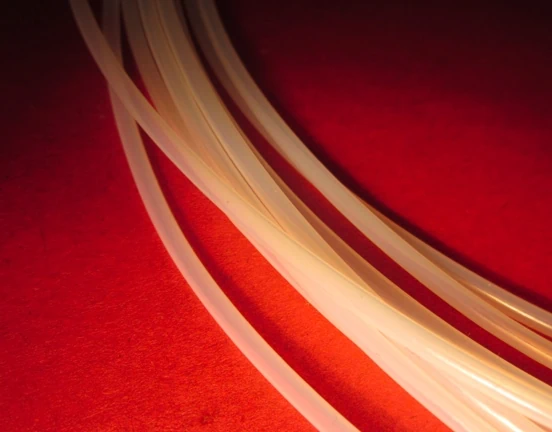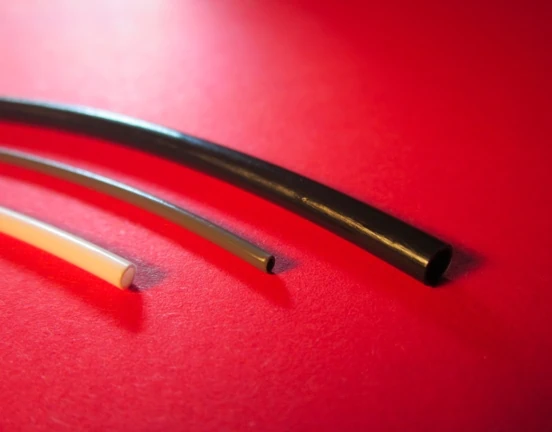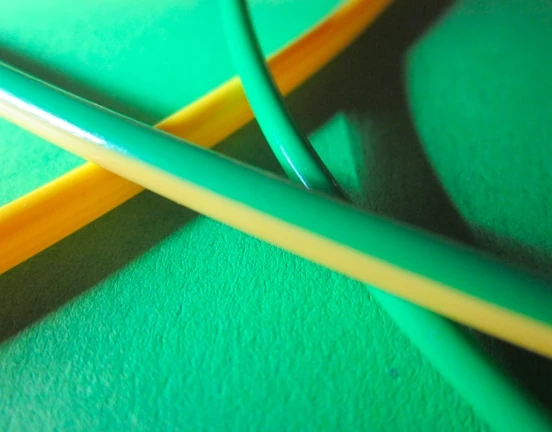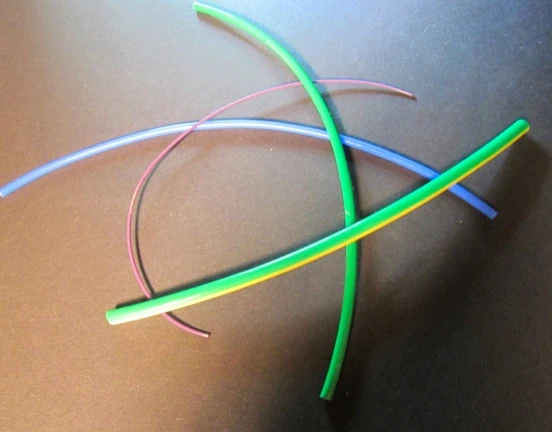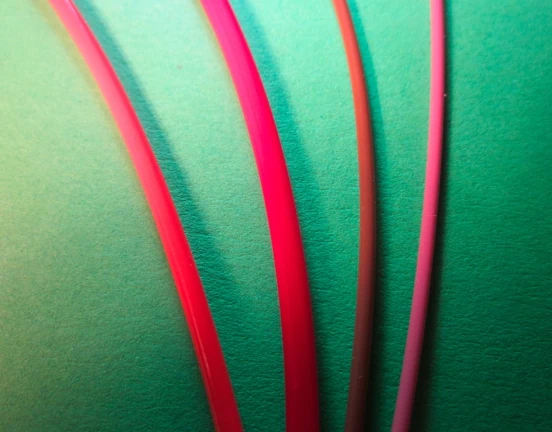 Actions
PTFE TW (Polytetrafluoroethylene) is a non-flammable, thin-wall sleeving with an exceptionally high operating temperature of -70°C-+260°C. It has a very low coefficient of friction, high dielectric strength and is virtually inert to all chemicals. It is available in many colours and AWG, metric and imperial sizes as standard. Bespoke sizes, wall thicknesses and colours are also available.
PTFE hose and convoluted tubing is ideal for enhanced protection of wire, cable, electrical and electronic components for commercial and high performance military and aerospace systems. It is extremely stable at very high temperatures and retains a measure of toughness and strength even at cryogenic temperatures. It is virtually inert to all chemicals resisting most acids. Alkalis and petroleum products. It is virtually unaffected by oxygen, ozone and UV light. It is extremely hydrophobic and has a UL 94 rating of V-O. It also has a very low co-efficient of friction and high dielectric strength and excellent mechanical properties.
Technical Data
---
Operating Temperature: -70°C-+260°C
Flame Retardant: Non-flammable
Colours:

Natural,
Brown,
Pink,
Black,
Yellow,
Blue,
Grey,
Orange,
Violet,
Red,
Green,
White

Sizes: TW30 - TW0
Packing: Coils, reels, cut to length, cut sleeves
Approvals: RoHS compliant
Applications / Industries:

General
Commercial
Electrical
Electronics
Industrial
Mechanical
Automotive
Military-defence
Aerospace
Properties
Typical Values
Test Methods
General
Operating Temperature
-70C - +260°C
Shelf Life
No special requirements
Physical
Tensile Strength
Longitudinal -33N/mm², transverse 31N/mm²
DIN 53455, ASTM D1457-81
Ultimate elongation
Longitudinal -350%, transverse610%
DIN 53455, ASTM D1457-81
Water absorption
0.01% max.
Density
2.15g/cm³
ASTM D1457-81
Hardness
D 55
ASTM D2240
Co-efficient of friction
Extremely low
UV Resistance
Virtually unaffected by oxygen, ozone, visible or UV light
Thermal
Flammability
Non-flammable
UL 94 VO
Gel Transition Range
320°C - 340°C
DTA
Thermal Conductivity
0.25-0.50W/m.K
DIN 52612
Electrical
Dielectric strength
40-80kV/mm (safe figure 40kV/mm)
ASTM D149
Volume resistivity
10¹⁸Ωcm
ASTM D257
Surface Resistance
10¹⁷Ω
ASTM D257
Chemical
Chemical resistance
Virtually inert to all chemicals, organic solvents do not attack/dissolve
Free Artwork service
As part of the fully comprehensive print process, we offer a free artwork service.
Enquire Now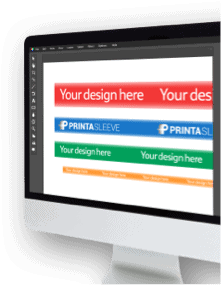 Cable Identification Service
We offer a complete service based on our many years of experience and development in this highly specialised field.
Enquire Now